Monique Ngozi Nri is a poet, singer, writer and administrator. Her parents, Celeste Nri nee Franklin from Barbados and Cyril Onura Nri from Nigeria, met as international students in London where she was born. A child of the Biafran war, she was raised in Lagos, Enugu, Owerri, Umahia in Nigeria and London.
In London, Monique worked in non-profit organizations and local government for eight years developing services for women and other underrepresented groups. She was the Women's Development Coordinator for Yaa Asantewaa Arts Center (The Factory) where she was privileged to host performances with Maya Angelou, Carlyle Phillips, Serious Bizness and African Dawn. She also worked as the Community Media Worker for Black Arts in London and Artrage Magazine where she interviewed Jayne Cortez, Maya Angelou, Micere Mugo and Nawal El Saadawi. Her published work from that period includes articles on artists from the African Diaspora in various discipline – literature, dance, theater, music, film and several poems and prose fiction pieces.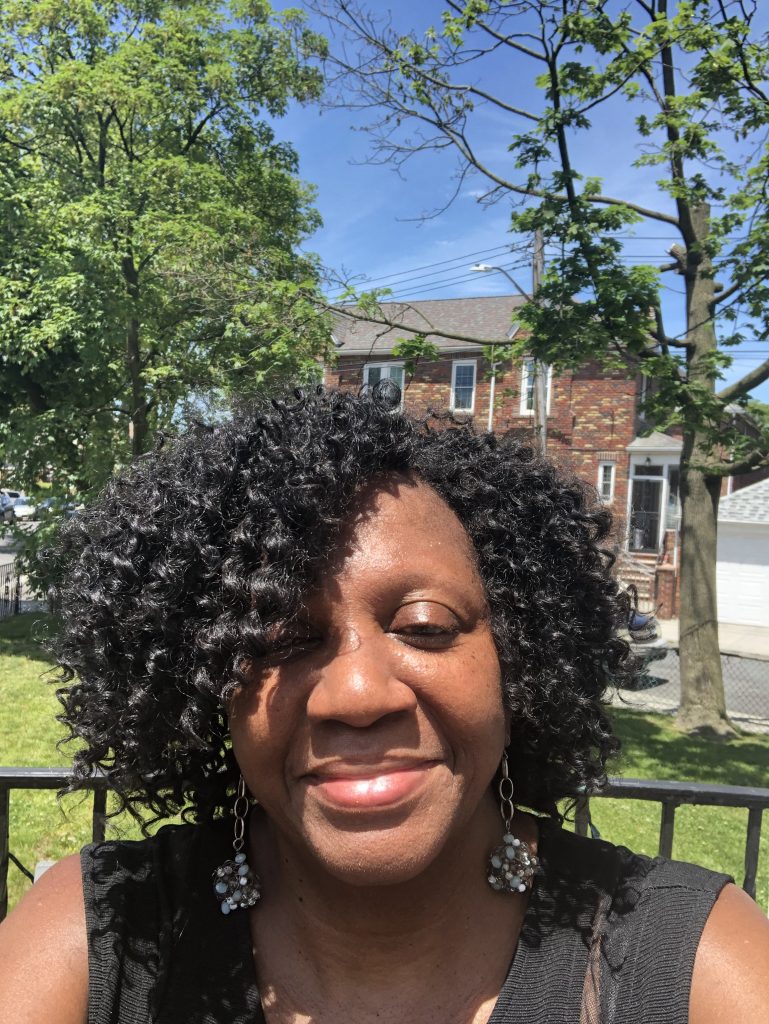 On completion of a Master's in Public Policy and Administration in 1991, she met Ahmed Abdullah at Ronnie Scott's in London, where he was performing with the Sun Ra Arkestra. Following her article on that performance in ARTRAGE, a Black Arts magazine and a brief transatlantic courtship, they got married twice (one civil and one Buddhist). She then relocated to Brooklyn in 1992. September 12th, 2001, she gave birth to Tara Abdullah-Nri. She is also (step) mum to Rashid and Shahid Taylor, aunt to Josie, Jason and Eric Salters as well as Chia and Chioma Nri and Nana to Zak.
Monique Ngozi Nri is a member of Ahmed Abdullah's band, Diaspora (Dispersions of the Spirit of Ra), in which she reads her poetry and sings the music of Sun Ra. In this capacity, she has performed in New York, at the North Sea Jazz festival in Holland, the Montreux Jazz Festival in Detroit, and in Milan, Sicily and Finland. Her work can be heard on two CD's. Traveling The Spaceways, Planet Arts 2004 Records and on Jazz a Music Of The Spirit AfroHorn Meets Diaspora 2019 . She has published several prose pieces and poems in the literary magazine, And Then.
As the co-producer of Melchizedek Music Production, Monique has organized and chaired some innovative forums. In 2000, she coordinated an Exhibition of Women Artists at Sistas' Place in Bedford Stuyvesant entitled Culture is a Weapon, as well as co-authoring an article of the same title with Ahmed Abdullah for Kuji magazine. More recently, she has chronicled some of the extraordinary performances at Sistas' Place and helped to develop the thesis Jazz- A Music of The Spirit with Ahmed Abdullah and poet Louis Reyes Rivera. She has been the moderator for a number of Conversations with Women Musicians amongst them: Amina Claudine Myers, Tulivu Donna Cumberbatch, Lil Phillips, Leonora Zenzalai Helm, Akua Dixon and Marie Toussaint.
She has also worked with the Central Brooklyn Jazz Consortium to produce Jazz- the Women's View point, an annual event dedicated to women musicians and the spouses of musicians. In April 2009, Melchizedek Music Productions worked with the Central Brooklyn Jazz Consortium to produce a special 10th anniversary presentation of Jazz-The Women's Viewpoint with Monique moderating a panel that included poet/playwright Ntozake Shange, dancer/choreographer Mickey Davidson, cellist/composer/bandleader, Akua Dixon, vocalist/bassist Carline Ray as well as vocalist Pauline Jahn and performances by Antoinette Montague featuring an ensemble including Camille Thurman on saxophone, Dottie Ann Taylor on flute, cellist Akua Dixon, Bertha Hope on piano, Miriam Sullivan on bass and drummer Bernice Brooks.
Monique has spent many years involved in community development and activism. She has been the chair of the Harmony Theater Project and the Black Arts Alliance in London as well as the Chair of the Sisters and Allies, Be Present group in New York and the president of the Friends of the Walt Whitman Library and of the EVCS Parents Association. She has worked as the Director of International Student Services at the New School, Director of the Sophomore Year Project at Lehman College and is currently The Director of CUNY EDGE at Brooklyn College. She is a partner in Melchizedek Music Productions where she works to bring the music of the spirit back into the community of Brooklyn and to ensure that the music is kept alive in our hearts and minds. She is currently pursuing an MFA in poetry at Brooklyn College.