The Group

Live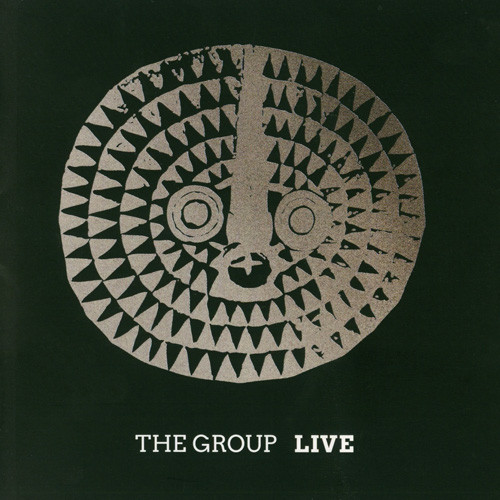 This band was recorded live on Sept 13,1986
Track List
Jo-Ann's Green Satin Dress (Butch Morris) arrangement by Billy Bang
Goodbye Pork Pie Hat (Charlie Mingus) arrangement by Marion Brown
La Placita (Marion Brown)
The Shift Below (Billy Bang)
Amanpondo (Miriam Makeba) arrangement by Ahmed Abdullah
Musicians
Ahmed Abdullah – trumpet
Marion Brown – alto saxophone
Billy Bang – violin
Sirone – bass
Fred Hopkins – bass
Andrew Cyrille – drums
Press
Danas Mikailionis of the Lithuanian No Business imprint has made it his business to direct much needed attention to audio artifacts from the Loft jazz and post-Loft era in New York. Under his stewardship, box sets by Jemeel Moondoc and William Parker are now cornerstones of scholarship documenting this vibrant period of jazz history. Live provides another edifying piece of the mosaic by unearthing part of a two-night stand by the enigmatic and egalitarian group at a performance space in the fall of 1986. The individuals behind the intentionally generic stage name reveal the unusual significance of the roster as each member could be considered star in the scene's firmament in his own right. Violinist Billy Bang shares a frontline with altoist Marion Brown and trumpeter Ahmed Abdullah, also doubling on flugelhorn. The rhythm section includes both Sirone and Fred Hopkins on basses and Andrew Cyrille handling drums. All-Star becomes an easy assignation once the music starts.
Sound is surprisingly free of debris though amplification of both Hopkins and Sirone doesn't always equate with optimal clarity of their contributions. Bang is amplified too, but his lighter strings work as a cleaner conduit for the juice. The set list contains an effective mix of originals by band members and friends along with a classic kindred piece that ends up the highlight of the performance. Butch Morris' "Joann's Green Satin Dress" tips to Mingus in its title and contains galvanizing solos by Bang and Brown that are a quick study in contrasts, the former trading in plentiful, gregarious bow strokes while the latter goes a more measured and somber route. That reliable tendency to "go for broke" in nearly every solo was part of Bang's indelible charm and showmanship though there were critics over the years who opted instead to pillory him with pejoratives like "bombastic" and "overblown". Whatever one's mileage, it's hard to dismiss without ample equivocation the blend of skill and soul Bang brought to his electric instrument.
Mingus gets a more overt ovation as Brown and Cyrille open an epic arrangement of "Goodbye Pork Pie Hat' in tandem, the altoist intoning the refrain from of "Wade in the Water", which soon morphs into the Mingusian theme as the rest of the band enters. Hopkins gets in a few choice moments of rubber band bass wizardry before Abdullah leads with a brass statement riddled with thrilling extended techniques that reach from Bubber Miley to Bill Dixon. Bang follows, raising the bar yet again with a slicing and sawing array of his signature string-rending gesticulations. A nimble bowed to plucked solo from Hopkins rife with spidery cello-register ornamentations, a brief, but engrossing bass duet, and a raucous ensemble finish signify the other major episodes in the piece and the audience goes understandably ecstatic at the end.
The dancing rhythms of Brown's Caribbean-colored "La Placita" are more straightforward by design and the piece winds out largely as a blowing vehicle for the altoist who builds a solo with numerous friendly nods to Ornette and Abdullah's cool-toned flugelhorn, which turns more fevered in the final minutes of his improvisation. Bang and Cyrille close it out, the former with another serrated statement steeped in rapid hummingbird strokes. The violinist's strings-centric "Shift Below" serves as a densely-packed interstitial piece, priming both band and audience for the expansive closer, South African songstress Miriam Makeba's "Amanpondo" which builds and breathes over nearly half-an-hour, traversing much of that span on the steam of an insistent and often crazily resilient Township-tinged groove. Hopkins, in particular, has a field day reeling off ricocheting variations on the self-regenerating rhythm with unflagging dexterity.
Annotation-wise, a fat booklet barely fits within the confines of the jewel case and is bursting with a wealth of anecdotes and reminiscences (some of them pointed) by Abdullah along with photos and flyers. Despite glowing press, a decent string of gigs and a strongly shared commitment to collaboration, the band wasn't destined to last and broke up after just two years. The music that survives makes that sad fact all the sadder, but the proof of The Group's greatness is ripe for reconsideration and commendation however belatedly.
-- Derek Taylor